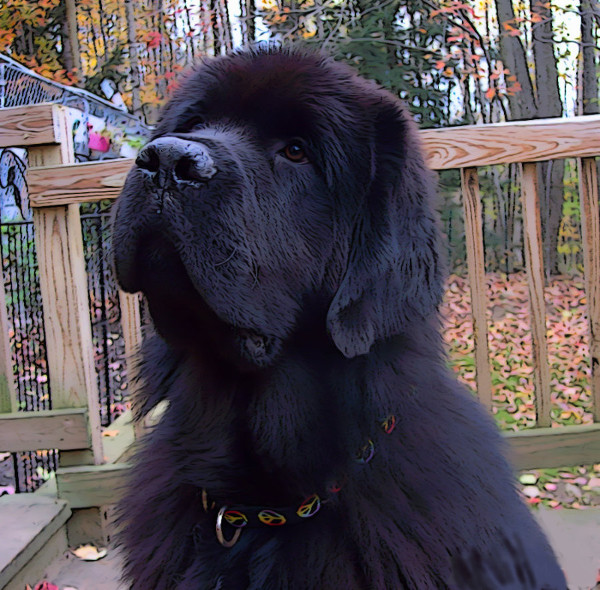 BEARBROOK'S "ONE MAN SHOW"
A.K.C. REG. # WS60438901
D.O.B. January 29, 2018
SEX: Male
Colour: Black (Landseer Recessive)
SIRE: Golden Oak's Gangbusters At Bearbrook (OFA)
DAM: Neverine's Quality Control (OFA)
OFA Preliminary Hip & Elbow results look promising, so we will be excited to add this handsome boy to our breeding program in the future!
Solo was sadly the sole survivor out of the litter of Eva & Bosco.
At 3 a.m. on a snowy January morning and while headed to the nearest Emergency Clinic an hour away due to the first puppy being stuck in the birth canal, Eva's uterus ruptured!
Upon arrival an emergency c-section and spay were performed to save Eva's life. Although she was carrying six puppies, the only survivor was this fellow.
We are so happy that Miss Eva survived, although it was touch and go for the first week after the surgery.
Solo flourished during that time and in our hearts we knew that he would be staying here with us!
Although he is totally spoiled and can be a real brat at times, we just love him to pieces none-the-less!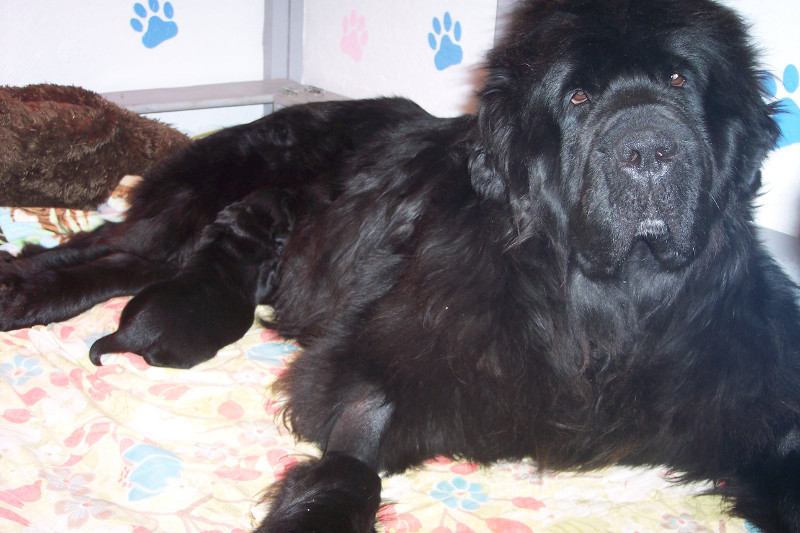 Momma Eva with newborn baby Solo!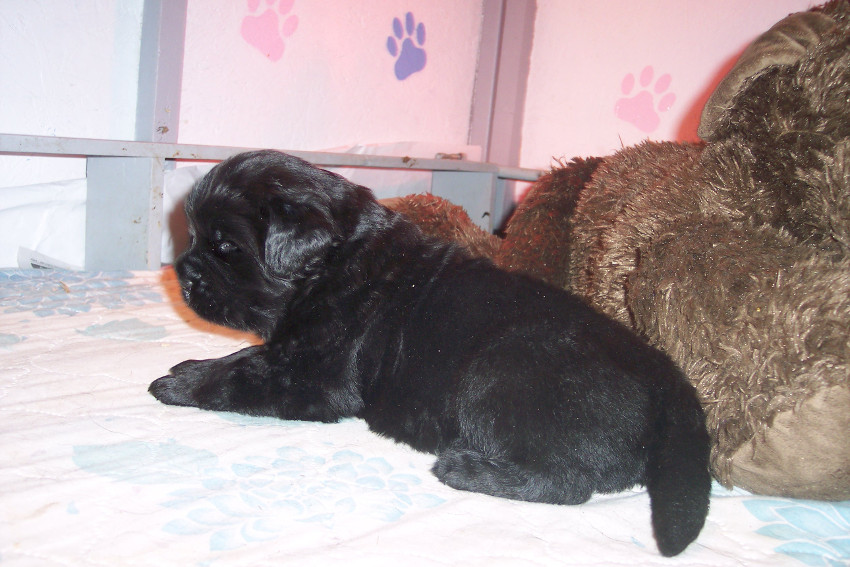 Solo at 2 weeks of age!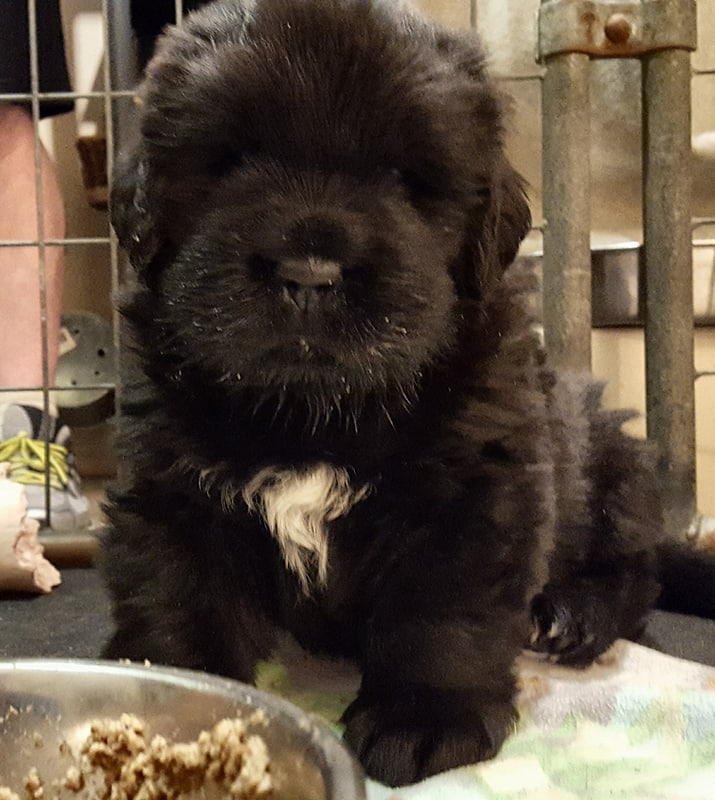 Solo at 3 1/2 weeks of age!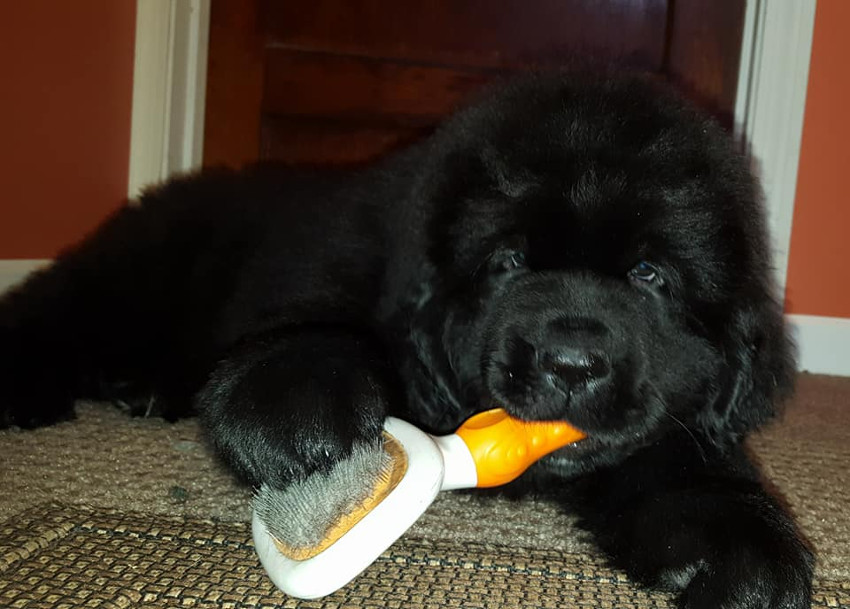 Solo at 8 weeks of age!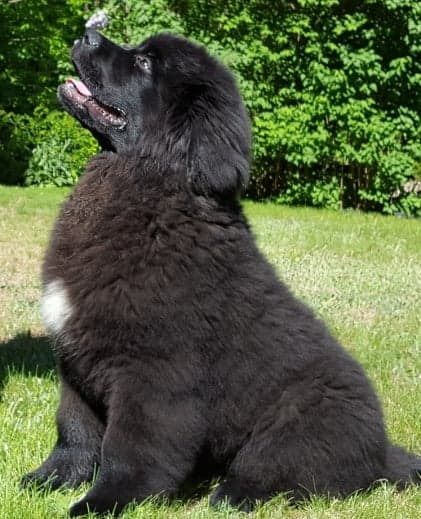 Solo at 4 months of age!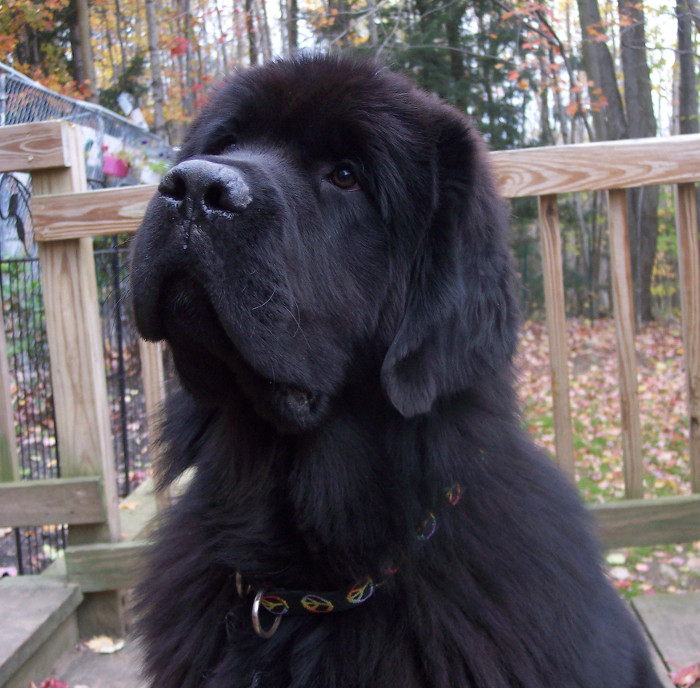 Solo taken at 8 months of age!