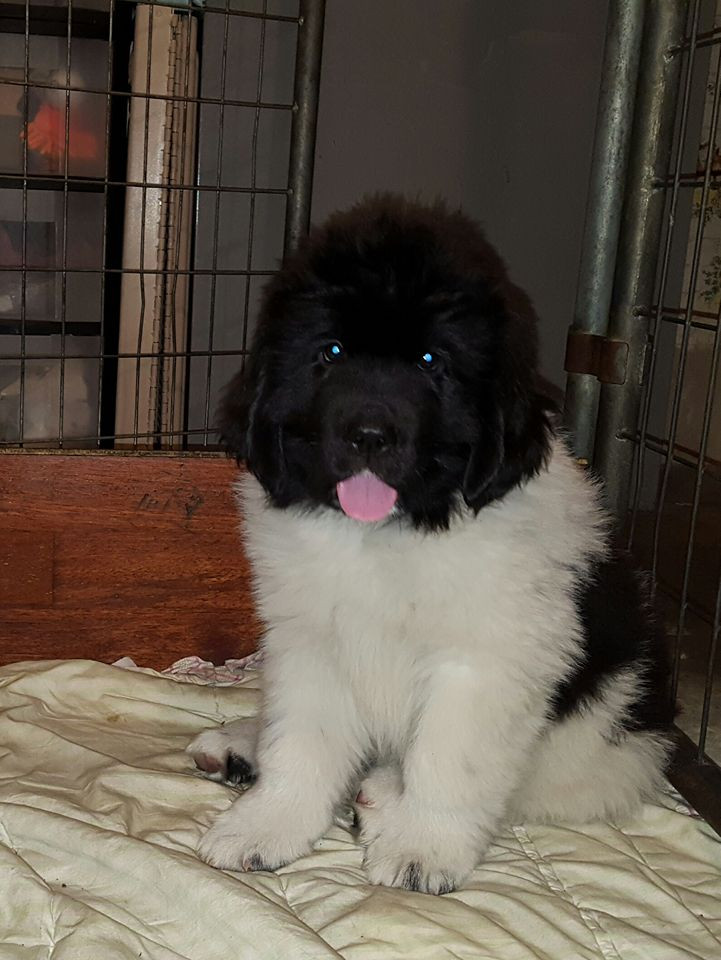 Shrek
Bearbrook's "Lickety-Split"
A.K.C. Reg. # WS54898801
SEX: Male
D.O.B: August 26, 2016
COLOUR: White & Black (Landseer)
Microchip #: 933000120037160
O.F.A. Health Clearances to date:
HIPS/ELBOWS: OFA # 1952334 - HIPS GOOD AND ELBOWS NORMAL
CARDIAC: OFA # NF-CA5789/18M - HEART NORMAL
PATELLAS: OFA # NF-PA2466/18M - PATELLAS NORMAL
CYSTINURIA CLEAR BY PARENTAGE
SIRE: Golden Oak's Gangbusters at Bearbrook (OFA)
DAM: Bearbrook's Bark-A-Lounger (OFA)
Presenting our handsome Landseer boy Shrek.
Shrek is a son of our lovely girl Barklee and handsome boy Bosco. Although we had not planned on keeping a boy from this litter, we fell madly in love with this sweet fella!
Shrek is a lovely and well marked Landseer with nice clean markings. He is such a true representative of the breed with his loving and gentle nature.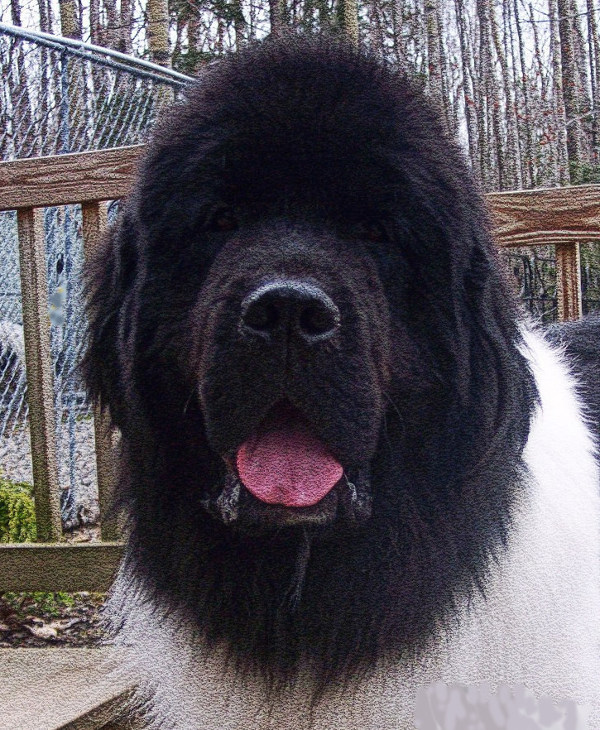 Shrek all grown up and handsome as ever!