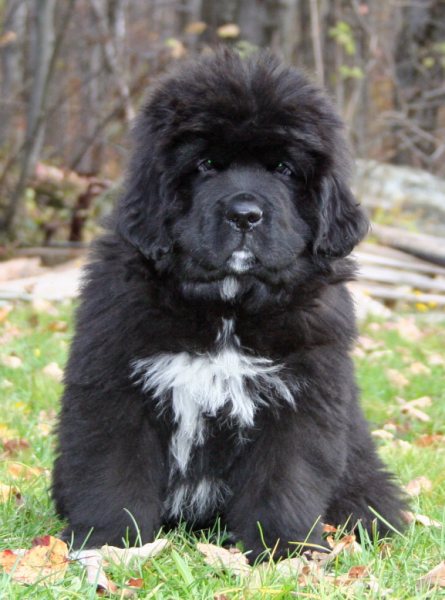 Bearbrook's "One For The Road"
UNO'S OFA CERTIFICATIONS:
OFA NF-10858F24M - Hip Certification
OFA NF-PA1203 - Patellar Certification
OFA NF-CA3723 - Heart Certification (Cardiologist)
OFA NF-TH723 - Thyroid Certification
Cystinuria "Clear" by DDC DNA Testing
"Uno" is the latest member of the Bearbrook family. Pictured above at 10 weeks of age.
Uno was from the one puppy litter out of our Miss Magic and Splash, and came into the world by c-section on August 11, 2009.
Since we had x-rayed Magic and knew that there was only one puppy in there, we had hoped it was a Landseer girl to keep. Well, needless to say, it was a black boy!
Although we had no intentions of keeping a boy, how could we not fall in love with this cute little teddy bear. And thus, he won our hearts and is now a permanent member of our clan.
He is a most wonderful fellow, with an outstanding personality to go along with his good looks! We are sure that he, like his dad Splash, will be a great asset to our breeding program down the road.
We love you our Baby Uno!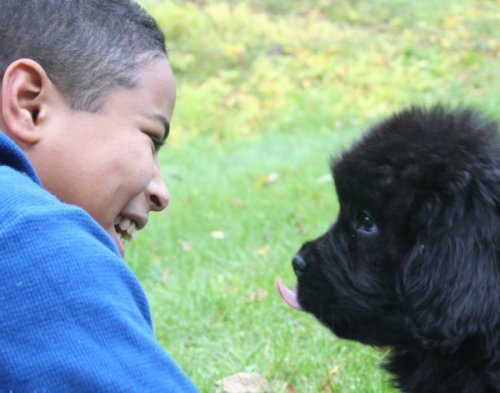 Uno at 8 weeks old with his favorite visitor Nando (Photo by Lori)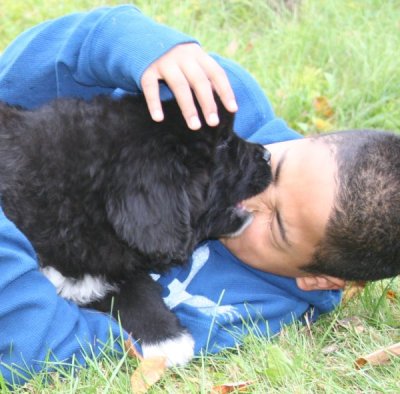 Hey Nando, is that a squeeky toy??? Ouch! (Photo by Lori)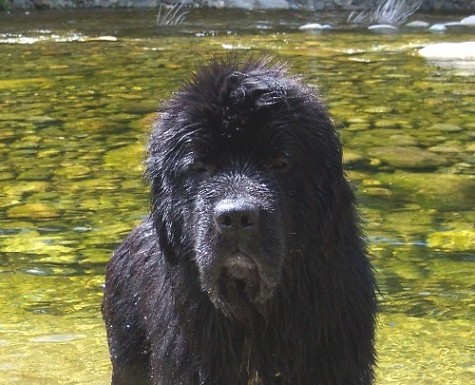 Uno at his favorite watering hole taken July 7, 2012.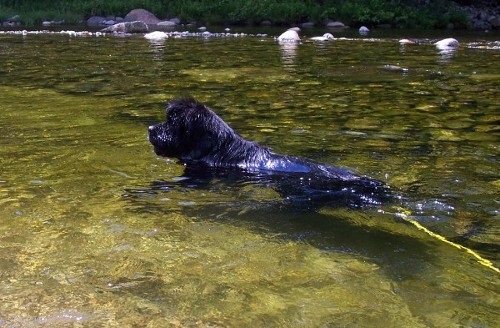 Uno enjoying a refreshing swim on July 7, 2012!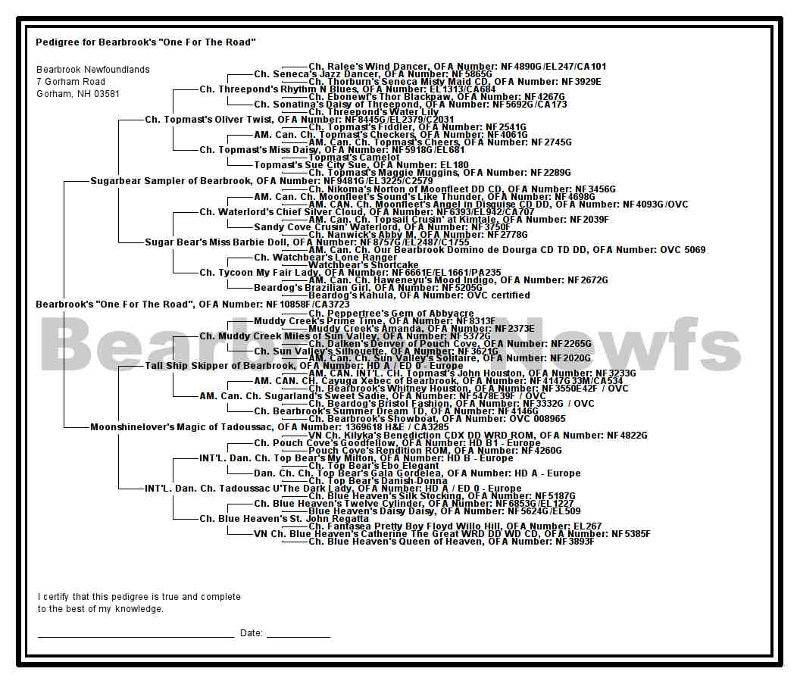 Uno's Pedigree